Not only hiking in the Dolomites!
South Tyrol's First Nordic Walking Fitness Park - in Schenna/Scena
Let's go and enjoy the great outdoors and get acquainted with this new form of sport: we'll lend you the equipment you need (walking poles, backpacks, and map material). If there are enough participants, we'll even provide you with a Nordic Walking guide.
Mountain Bike
More and more people are discovering the fun and adventure of mountain biking. You can explore our beautiful region by bike (we'll lend you our own hotel mountain bikes and e-bikes).
The hotel manager would be happy to assist you in selecting an appropriate route, and can provide you with maps. Upon request, he can also accompany you to the most-beautiful spots.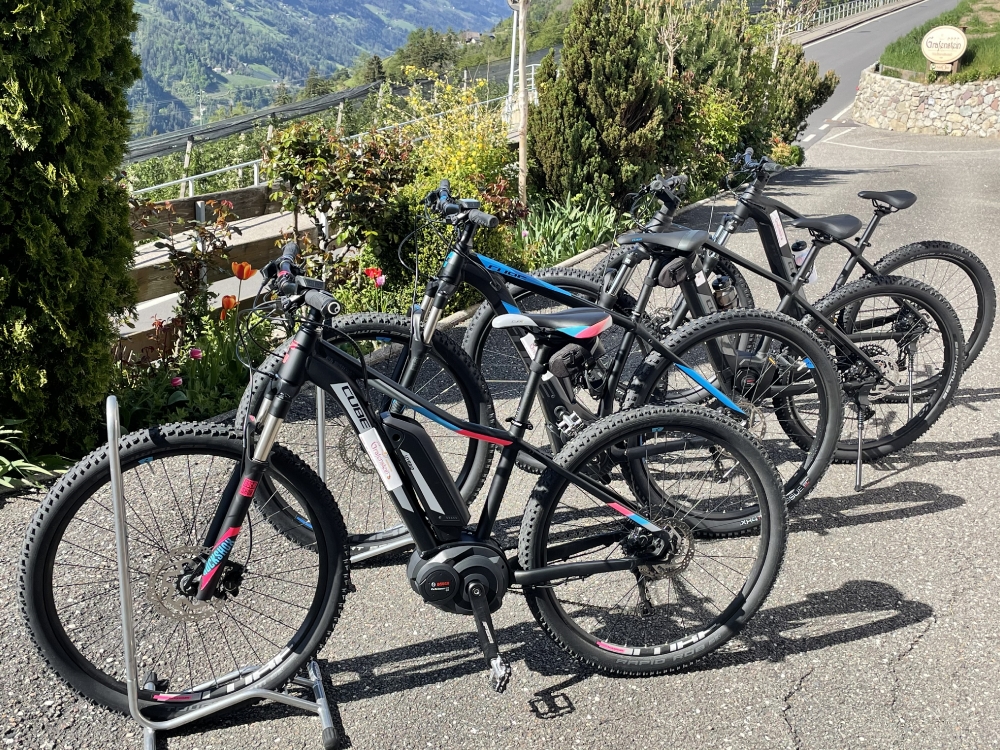 Golf
You can play golf amidst blossoming apple orchards – surrounded by the Alpine scenery of Meran/Merano – or in the pristine Val Passiria. You can experience the grandeur of Mother Nature while enjoying this relaxing sport. Two great destinations right in our neighborhood.
Alpin-Bob-Meran 2000
Visit the first rail tobogganing course open all year round in South Tyrol…
Race down the slopes by rail – up to 12 meters above ground level, with a length of 1.1 km. Not just children will love this thrilling adventure! Adults will have the time of their lives, too.